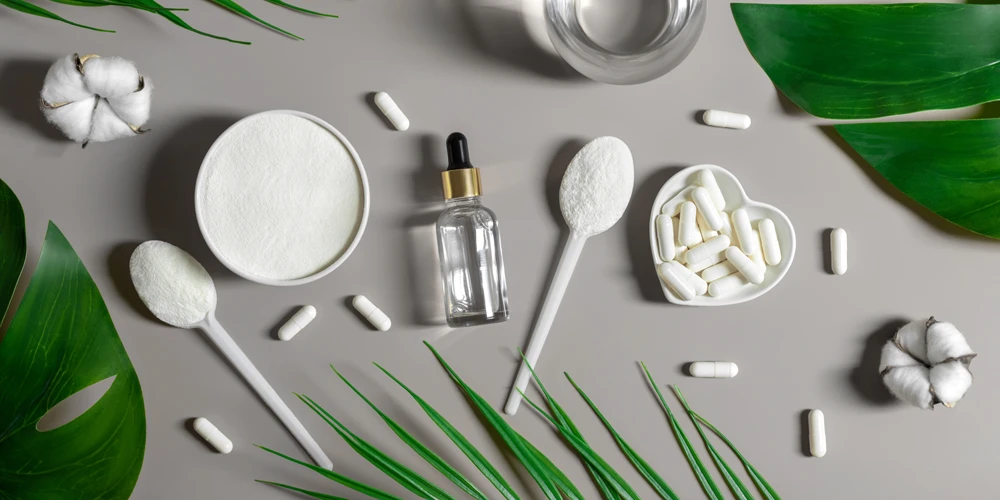 NETZSCH Future Days 2023
Focus on Life Sciences
Looking Beyond the Horizon - Thermal and Rheological Analysis of Pharmaceuticals, Cosmetics and Food
Even if not apparent at first sight, there are certain overlaps in materials, material properties, methods of investigation, manufacturing principles as well as in application of the final products regarding pharmaceuticals, cosmetics and foods.
A material example is protein that can be found almost everywhere in our organism and must be regularly supplied to the body as nutrition. But besides this, specific proteins are also important components of biopharmaceutical drugs and are used as cosmetic ingredients.
It is easy to find similarities also in the type of formulations in these three areas: solutions, emulsion, creams, gels, and mousses are common/typical examples. Topical formulations like creams and gels, whether drug-loaded or not, have been largely explored in the pharma and cosmetics industries. In addition, gels have a much greater potential to be leveraged, including their application as parenteral delivery systems.
To achieve maximum efficiency, the suitable properties of each component as well as of the final preparation, must be assured. However, one analytical method alone is often not sufficient to fully characterize a sample substance. Complementary analytical techniques are helpful to better understand the properties and behavior of substances and compounds in use. Sometimes, it´s real detective work.
Conducting experiments and acquiring data are daily routines in laboratories. Therefore, data handling and data processing are key for every lab. The new data platform, labV, supports the automation of processes and assists in digitization of your laboratory. Software can also contribute when the experimental conditions are not or only hardy accessible. In these cases, Kinetics Neo can be used, for example, to predict the behavior of a chemical system under specific temperature conditions.
Future Days – Follow us to the exciting world of thermal and rheological analysis.
Title
Speaker
Abstract/CV
New Vegan Proteins from Microorganisms – Challenges in Quality Control and Product Development

Prof. Dr. Thomas Kurz

Laura Herz

ProteinDistillery GmbH

Read more
Kinetic Applications for Pharmaceuticals and Cosmetic Products

Dr. Elena Moukhina

NETZSCH Analyzing & Testing

Read more
Challenges of Formulating Clean Cosmetics

Prof. Dr. Samiul Amin

University of Miami

Read more
An Overview of What Can Rheometers Do to Help Investigate Pharmaceutical Gels

Yang Yang

NETZSCH Scientific Instruments Trading (Shanghai) Co. Ltd.

Read more
On the Track of Material Properties

Dr. Carsten Schauerte

SOLID-CHEM GmbH

Read more
What's Next in the Food Start-Up World?

Dr. Marie Brueser

EIT Food

Anna-Teresa Geß

NEDGEX GmbH

Read more
Q&A Session
All Speakers
You could also be interested in...