Challenges of Formulating Clean Cosmetics
Prof. Dr. Samiul Amin, Director Engineering Corporate Affilate Program (ECAP), University of Miami, Miami, Florida, USA
Professor Samiul Amin gives us the inside information on the cosmetics industry and the rheological challenges associated with creating clean cosmetics.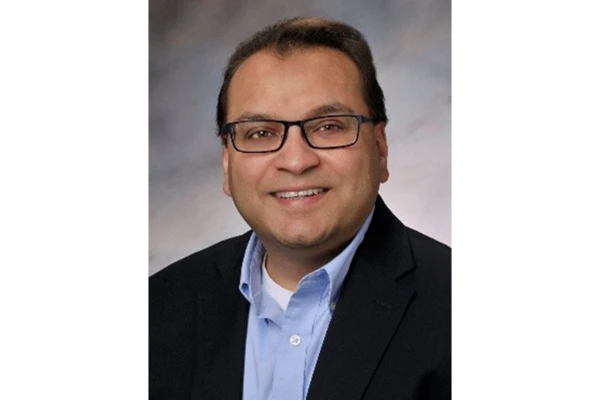 Samiul Amin is currently Professor of Practice at the University of Miami, Chemical, Environmental and Materials Engineering Department. He is also the Director of the Engineering Corporate Affiliates Program (E-CAP) for the College of Engineering. Prior to this he was Associate Professor of Chemical Engineering at Manhattan College. At Manhattan College Chemical Engineering Department, Prof.Amin developed and led the Cosmetic and Biopharmaceutical Engineering Concentration area.
Prof. Amin has worked in industry and academia for the past 21 years working across Engineering, R&D, Innovation Management and M&A. He has worked in global multinationals such as ExxonMobil, Unilever, L'Oreal and Malvern Instruments in Asia, Europe and the US. Prof. Amin's expertise is in formulation design of cosmetic/consumer, personal care, homecare and biopharmaceutical products, colloids & complex fluids (Surfactants, Polymers and Emulsions), rheology, tribology, advanced characterization. Prof. Amin's research at University of Miami is focused on formulation design of smart gels and hydrogels and performance optimization of consumer, cosmetic and homecare products based on novel sustainable materials such as biosurfactants and biopolymers and novel polymer chemistries including stimuli responsive or smart polymers all of which are sourced through collaborations with polymer and materials companies. Prof.Amin's research group additionally works on protein stability and rheology control in high concentration biotherapeutic formulations. Many of the research projects are carried out through collaborations with leading global cosmetic and biopharmaceutical companies. Prof.Amin teaches numerous industrial courses for the Society of Cosmetic Chemists (SCC) and the American Oil Chemists Society (AOCS). In addition to these formulation/colloid subject matter courses, Prof.Amin teaches courses in Innovation, Technology and Design Thinking.
Prof. Amin has served on many committees of national and international societies/organizations such as the SCC Education Committee, Royal Society of Chemistry (RSC)/Society of Chemical Industry (SCI) etc and has Chaired numerous international conferences in the complex fluids/soft matter area in Europe and the US. He is currently the section editor for Current Opinion in Colloid and Interface Science-Formulations and Cosmetics section and is an Associate Editor for Surfactants and Detergents.
Prof. Amin received his PhD in Chemical Engineering from North Carolina State University, his MS in Chemical Engineering from the Johns Hopkins University and his BS in Chemical Engineering from Rutgers University. Prof.Amin also carried out a postdoctoral fellowship in the Soft Condensed Matter Physics Group at the University of Fribourg in Switzerland.